Honestly, unless you are built like Giselle or a pre-teen from 90210, you probably shouldn't be wearing them.
So, much to my delight, wide-leggers are back.
Finally, the pendulum has swung!
Terms like 'Pixie,' 'Super-Skinny,' 'Toothpick' and 'Minnie' will hopefully be words of the deep, dark, distant past.
Here are some cuties I found at Anthropologie: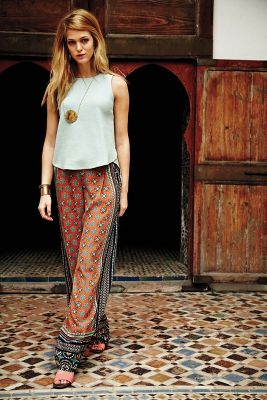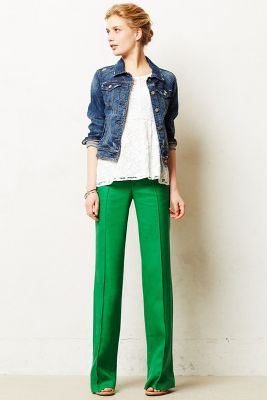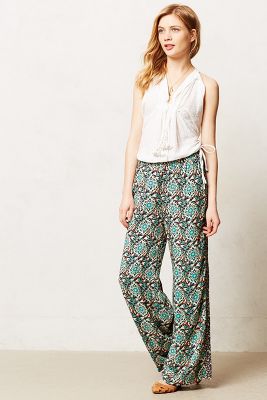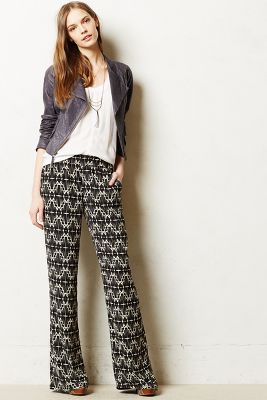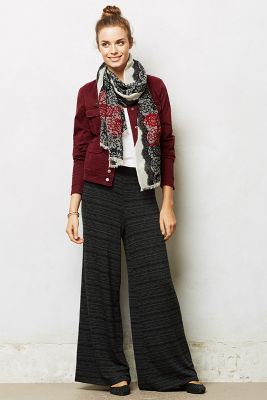 I love these so much that they may even convince me to fold up my yoga pants and save them for, dare I say, yoga!?